Envoy Group Introduces the Hot New Energy Drink from Europe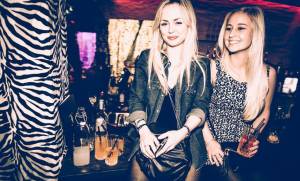 Introducing the top selling Louis XIV Energy drinks – made from carefully chosen ingredients providing a balance of high energy and smooth taste. Invented in Switzerland, produced in Austria, and taking Europe by storm, the company's highly skilled, experienced specialists create Louis XIV drinks in a top-tier technological environment to produce the maximum market-rocking results.
Most energy drinks are now a dime a dozen, with many being boring to consumers, having similar taste, and often mistaken for each other. However, the luxurious new, game changing LOUIS XIV Energy drink scores highly not only because of it's interesting and pleasant taste, but by its absolute exclusivity. It's presentation, it's packaging style and its high quality ingredients bring the energy drink market now to a whole new exclusive level. And the manufacturing takes place in a state-of-the-art GMP certified lab and all the ingredients with only the finest ingredients – with the final product exceeding all quality standards!
A Luxury Energy Drink With Style
As with many other brands of drinks, LOUIS XIV comes in an aluminum can, but unlike the competition, this has a really stylish design. It's actually a pleasant experience to physically hold one. The matt black lacquer on the original LXIV can, lets you know you have chosen something very special. In fact you could say that LOUIS XIV is an Energy Drink that makes you look good just by having one in your hand!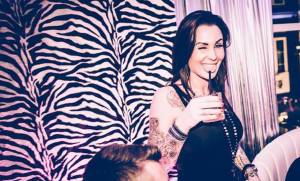 This striking design style makes the LOUIS XIV energy drinks really stand out on the shelves of any store, restaurant, nightclub or bar.
Depending on the version of the Luxury LOUIS XIV Energy, (Glow, Gold or Sugar-Free) the cans differ strongly in their design, so the customer always knows at first glance and touch which exclusive drink they have chosen.
The Taste
A round taste lingers on the palate, unlike the often exuberant and suffocating sweetness of other energy drinks. LOUIS XIV Energy has a diverse and finely grained taste. It is based on the pleasantly tingling acidity of citrus, which prepares the taste buds for a variety of flavors often only attributed only good wines.
From vanilla over caramel to a fruity raspberry. A consumer with an experienced palate can certainly have some fun detecting and enjoying these subtle flavors. LOUIS XIV, whether served neat on ice, or in combination with selected vodkas, certainly knows how to impress.
Healthy And Energetic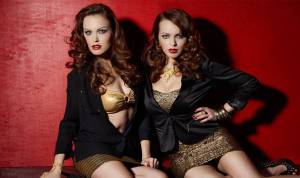 A Luxury LOUIS XIV Energy Drink is unlike any other drink in its sector. Healthy and energetic, it's convincing flavor mix and high quality ingredients just add to it's appeal.
A zero fat, balanced mix of carbohydrates and sugars supply the body with renewed energy, whilst vitamins B6 and B12 guarantee your body systems get a vitamin boost too. A can of Luxury Energy Drink provides the recommended daily dose of Vitamin B6 and more than half of the recommended daily allowance of Vitamin B12.